Hello all,
Very quick update today, I just wanted to share this screenshot showing that the end (of the redesign) is in sight!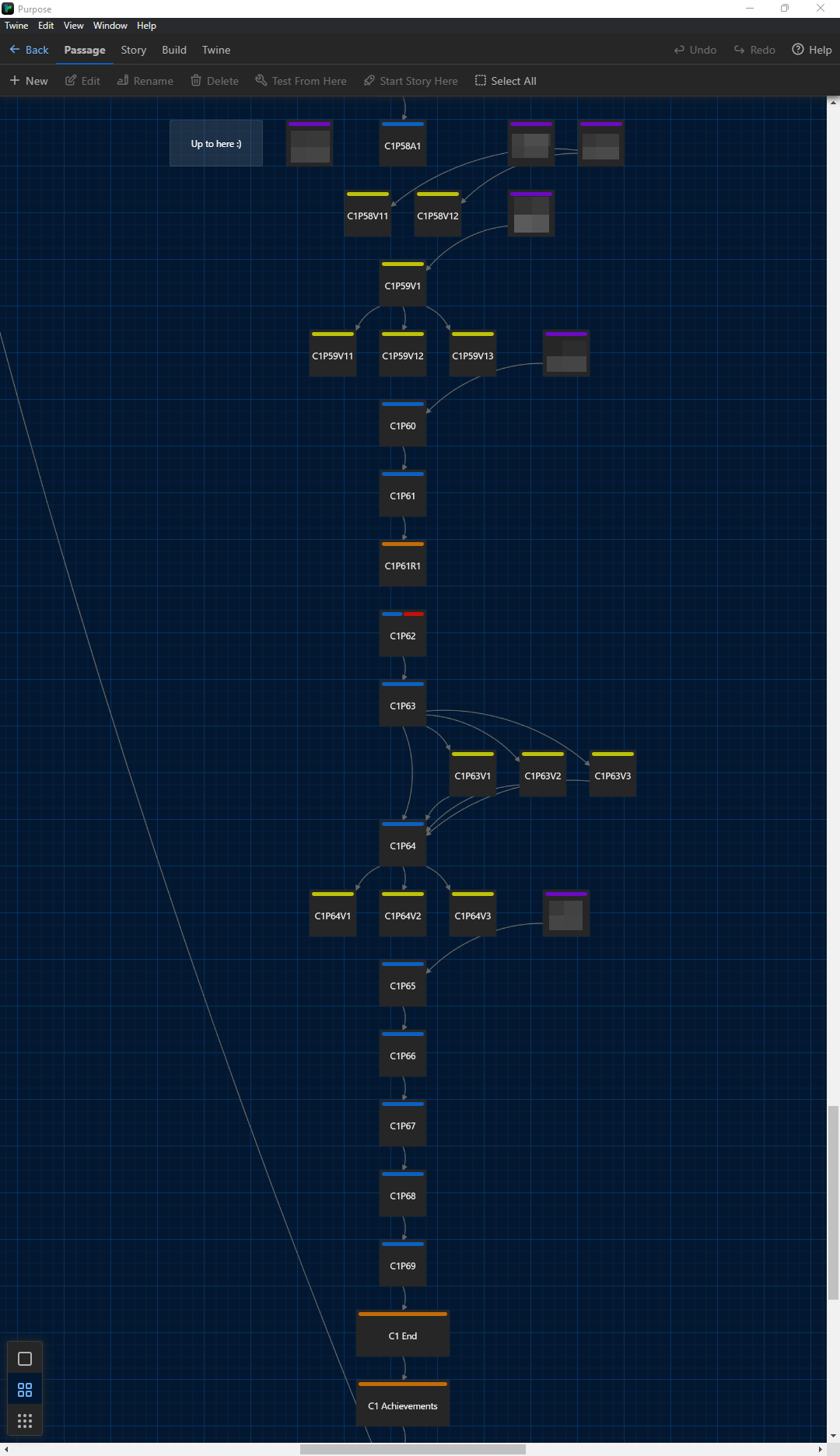 (Floating tag names blurred to avoid end-game spoilers!)
I'm really looking forward to releasing the updated game to everyone soon.
Thanks for your continued patience.
- Christopher M.